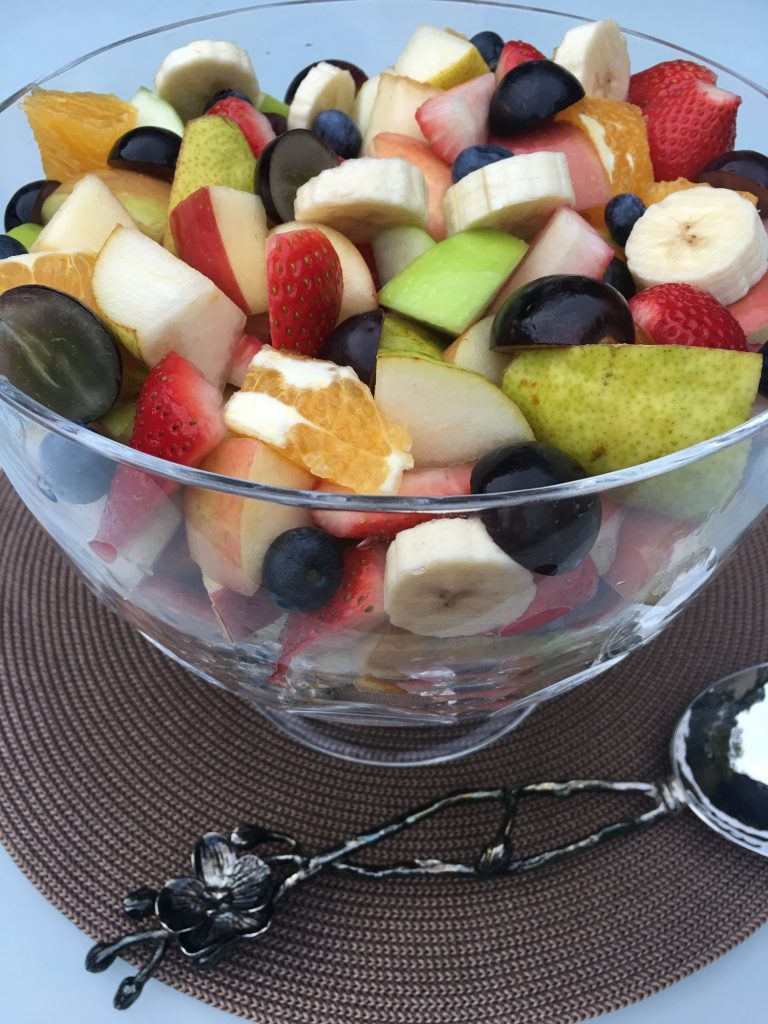 What could be better than a beautiful and delicious fruit salad in the middle of winter? This is especially desirable after a season of high-calorie desserts!
Ingredients:
1 granny smith apple
1 fuji apple
1 bartlett pear
2 cups of black or green seedless grapes, halved
1 banana sliced
2 cups of strawberries, halved
2 cups of blueberries
1 orange, peeled and sliced into thin wedges
Dressing:
Juice of 1 lemon
2 heaping tablespoons of honey
Adjust the amount depending on how much fruit you are using.  
Directions:
Cut the apples and pear into bite-sized chunks and place them in a pretty large bowl.
Add the orange wedges, halved strawberries and grapes, sliced banana, and blueberries.
Mix the lemon juice with the honey and adjust for desired amount and sweetness. 
Drizzle the dressing over the fruit and gently toss.
Serve immediately and enjoy!